Cast Announcement for The Great Gatsby
Hamilton County Theatre Guild's Belfry Theatre is pleased to announce the cast of F. Scott Fitzgerald's The Great Gatsby, adapted for the stage by Simon Levy and licensed through the Dramatists Play Service, Inc. The Great Gatsby is directed by Andrea Odle, with Nikki Lynch as assistant director.
The Cast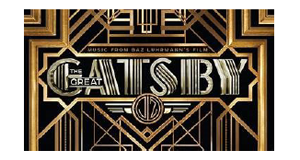 Nick Carraway ……………………… Troy Bridges
Jay Gatsby …………………………… Sam Smith
Daisy Buchanan …………………….. Rachel Bush
Tom Buchanan ………………………. Mike Lipphardt
Jordan Baker …………………………. Tessa Gibbons
Myrtle Wilson ……………………..… Jessica Hawkins
Tom Wilson ……………………..……. Jackson Stollings
Meyer Wolfsheim/Policeman ……… Nicholas Maudlin
Chester McKee ………………………. Zach Thompson
Lucille McKee ………………………... Erin Chandler
Mrs. Michaels …………………….….. Shannon Clancy
The Great Gatsby, often called the "Great American Novel," is set during the Jazz Age in New York's fictional towns of East Egg and West Egg, as well as in NYC. The novel, as well as the play, tells the story of self-made millionaire Jay Gatsby and his fanatical pursuit of Daisy Buchanan, a wealthy young woman whom he loved in his youth. We invite you to join us at one of our performances and become immersed in the characters' world of obsession, greed, and danger.*
Performances:
The Great Gatsby runs March 17 – 26, 2023, at Arts for Lawrence's Theatre at the Fort, 8920 Otis Ave, Lawrence, IN. The March 18th evening performance on will feature an ASL interpreter, as well as an after the play Talk Back. Tickets will go on sale soon.
*While The Great Gatsby is required reading for many high school students, this play does contain mature content including self-harm, murder, abuse, smoking, and excess partying. Trigger warnings: character death, alcohol, racism (brief), misogynistic violence, and cheating.