Auditions for Apprentice Players Musical, Willy Wonka Jr. Set for June 4-5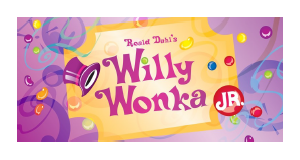 Hamilton County Theatre Guild announces auditions for The Belfry Theatre Apprentice Players summer youth production, "Willy Wonka Jr."
The musical will be directed by Nancy Lafferty of McCordsville, on four dates, July 27 — 30, at The Ivy Tech Auditorium in Noblesville.
Auditions will be 3 pm to 5 pm Sunday, June 4; and 6 to 8 pm Monday, June 5, at En Pointe Indiana Ballet, 15309 Stony Creek Way, Noblesville.
Youth ages 5-18 may audition.
Music and lyrics by Leslie Bricusse and Anthony Newley, based on the book Charlie and the Chocolate Factory by Roald Dahl
The story is about candy manufacturer Willy Wonka as he stages a contest by hiding golden tickets in five of his scrumptious candy bars. Whomever comes up with these tickets will win a free tour of the Wonka factory, as well as a lifetime supply of candy.
Presented with permission by Music Theatre International.
Click here to download the Willy Wonka Audition Packet
En Pointe Indiana Ballet is partnering with us for the Willy Wonka auditions and rehearsals.