Remainder of Belfry's 57th season is dedicated to Jennifer Nicholson
The Belfry Theatre is dedicating the remainder of its 57th season to the talented Jennifer Nicholson, a longtime actress at The Belfry and a treasure to our community.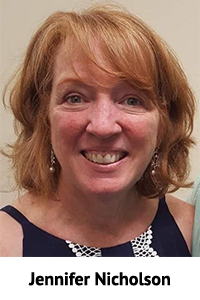 The Noblesville woman passed away unexpectedly on Feb. 19, 2022. She was 63.
Belfry patrons may recall Jennifer's performances as Sister Mary Hubert in The Belfry musicals, "Nunsense" in 1992 and 2015 and in "Nunsense: The Second Coming" in 1993.
"I absolutely love reviving the part. Hubert is hilarious. I think I'm a little bit of Hubert," said Jennifer, who was always known for her crazy antics as a choir and music teacher at Noblesville Schools.
"I have to be funny and then get right back in gear because one of Hubert's goals in life is to one day become a Mother Superior," she had said.
Fittingly, Jennifer portrayed the Rev. Mother Mary Regina in "Nunsense II" in 2018 and was nominated for Encore Association's Best Female Singer and Best Lead in a Musical.
Just two years prior, in 2016, Jennifer was nominated for Encore's Best Major Supporting Actress in a Play for her role of Mrs. Gilbreth, the mom, in "Cheaper by the Dozen."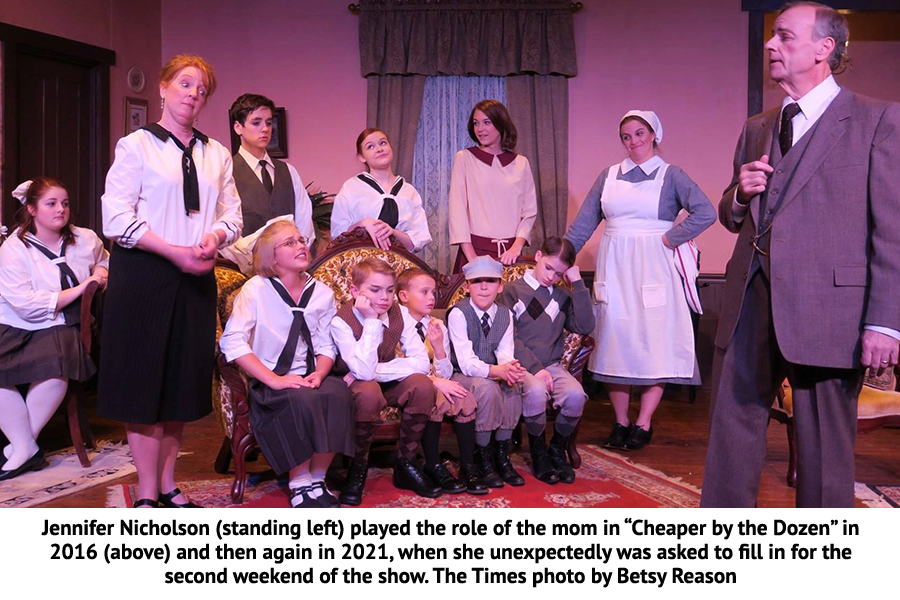 More recently, in October 2021, Jennifer was called upon just five hours before showtime to play Mrs. Gilbreth, replacing an actress who became ill on the day of a performance of "Cheaper by the Dozen." Jennifer and husband Dave (who was to be honored that night at another event) talked it over, she found her old script and agreed to meet at 5 p.m. to learn the blocking and rehearse the show. On that night, by showtime, Jennifer had the play almost memorized for Act I, and looked at her script only occasionally for Act II. By Friday night, the actress didn't even carry her script.
Carla Crandall had played alongside Jennifer in the first two "Nunsense" shows and directed her in the last two "Nunsense" shows and also in both "Cheaper by the Dozens" shows. Crandall said, "What a blessing that Jennifer could come in and do that part … It was the greatest gift … It was just wonderful. The audience got to see Jennifer on stage one last time in a totally unexpected opportunity."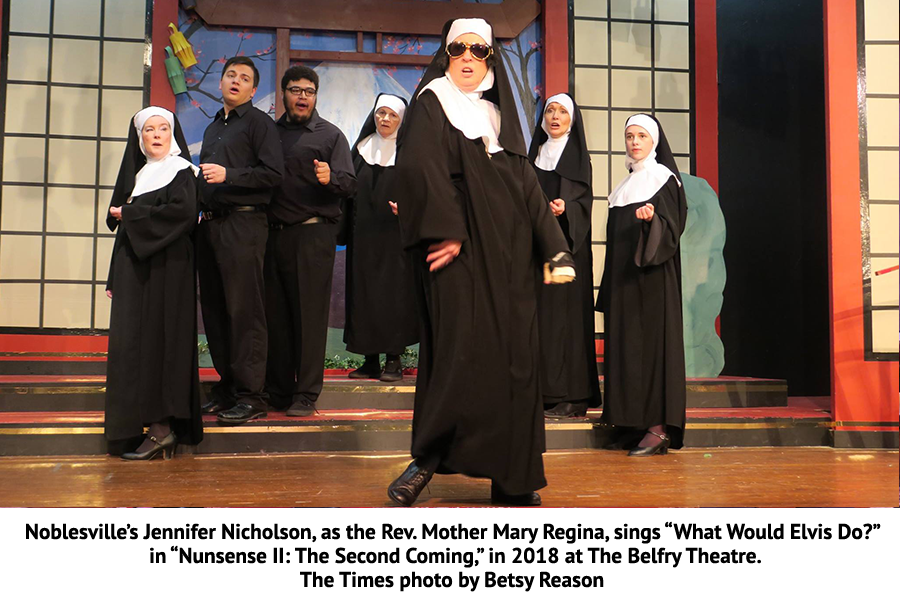 When it was explained during the curtain speech to the audience how Jennifer had joined the cast at the last minute, she received a standing ovation.
Crandall said, "Her whole life deserves a standing ovation."
---
Jennifer Nicholson's family has created a Jennifer Nicholson Music Scholarship in partnership with Noblesville Schools Education Foundation. Donate online by visiting: p2p.onecause.com/jennifernicholson. Cash/check can be mailed to NSEF, PO Box 724, Noblesville IN 46061, with "Jennifer Nicholson" written in the memo line of the check.
Find the obituary at this link https://www.randallroberts.com/obituary/Jennifer-Nicholson